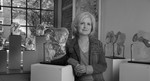 Rebecca Darlington

March 25, 2017

Save the dates for our 2017 Open Studio Tour!

Our Orange County Open Studio Tour showcasing the abundance of talented local artists now spans three wonderful spring weekends in the Hudson Valley. Artists from all over the county will be participating and each has his or her own unique creative story.
May 6th and 7th will showcase artists in the Northwestern part of the county: (Middletown, Pine Bush, Port Jervis, Montgomery, Walden, Westtown, Otisville, Unionville, Slate Hill)
May 20th and May 21st will showcase artists in the Eastern part of the county: (Newburgh, Campbell Hall, Washingtonville, Highland Mills, Cornwall
June 3rd and June 4th will showcase artists in the Southern part of the county: (Warwick, Tuxedo, Florida, Goshen, Pine Island, Harriman, Monroe, Sugar Loaf, Greenwood Lake, Florida)
The Open Studio Tour provides a rare opportunity for the public to observe working artists during the creative process. Each studio will be open from 11am-5pm on both days of their designated weekend where the artist will be present for questions, conversation, or demonstration. .

Artists, there is still time to register to be part of this inclusive opportunity! Register by our new March 31st deadline through our on-line application here.

For news and updates on the Open Studio Tour and our other exciting activities, visit us at www.ocartscouncil.org or give us a call at (845) 469-9168.



Comments:
Add a Comment:
Please signup or login to add a comment.